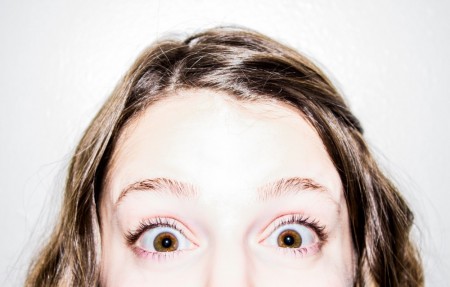 It's tough to quantify all that's happened in the last couple weeks, but it's been full of a lot of firsts.
1) First 'boudoir' photoshoot.
The online profiles for dating websites require photos and once I saw the kinds of photos people were posting on the swinger websites, I realized the underwear selfies I had were not going to cut it. A good friend came over and took photos of me in various fetish gear and underthings, so now I have a great selection of shots to post and share.
2) First solo date (in 21 years)
Went out for coffee and a long walk with a guy from okcupid. I couldn't rely on my husband to fill in the quiet moments and so there were some awkward silences. We hit it off though and will see each other again.
3) First time going on two dates in one day
Had a couples date in the evening after my solo afternoon date. His open relationship rules require me to meet his wife before we get physical or I could have had even more exciting stats for #8.
4) First time sucking two cocks at the same time
We were playing the dirty card game* with R&S again and the dare came up to suck two cocks at once. Considering that I've only ever sucked four cocks in my entire life, it was quite a thing, though I'm sure my numbers are going to climb almost exponentially from now on...
5) First time not knowing whose fingers were in my pussy
We were playing with G&T. G was pressed up behind me, T was cuddled against my chest while Flick ate her pussy, and someone was fingering me. I didn't know who it was. It was probably the most delicious, hedonistic moment of my life.
6) First time 'spitroasted'
I've written about this many times in dirty slash fiction (though almost always in a different orifice), but it was the first time that I've been fucked from behind by one man while sucking off another. It felt so blissfully slutty. I've been surprisingly able to savour those slutty moments rather than feeling shame about how much I like them.
7) First (and second and third) time squirting while someone fingered me
I've squirted several times before while playing with my super-fun nJoy Pure Wand but I've only used it on myself. G was fingering me while he went down on me and I pulled back because I was afraid it might happen. At that point, he was on a mission and made me do it twice. Then he showed T how and she made it happen again. At that point, my legs were so wobbly I could barely walk. Thankfully, I had my Liberator Throe under me and I didn't ruin the duvet.
8) First time fucking two men in the same night
Once our sexy guests went home, I rode my hot husband like a wild woman. For those who might think that other partners take away energy from the primary, it does the opposite and actually feeds more energy back into that relationship.