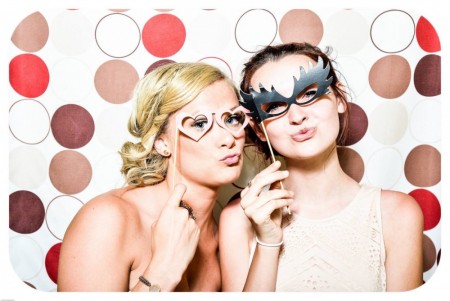 Celebrated my sweetie's birthday with what should become the new norm for birthday celebrations - a threesome. We had Bex, the lovely friend with whom we enjoyed our first ever threesome a few months ago come over to our place and we feted (and fellated) my beloved with style. I'm still walking a little funny.
I hadn't been entirely sure we were compatible during our first time out, but my husband is really into her, so I decided to give it another chance. I think it had just been nerves all round the first time because we were all much more relaxed and the three of us definitely clicked really well.
It was kind of funny and awkward because we had a house guest in from out of town and we had to kick him out for the night with the weakest excuse and lack of explanation about conflicting requests for a place to stay. If he didn't see through us, he's not as smart as I thought. Thankfully, I overheard the excuse my sweetie gave him and didn't give a completely different lie since we didn't think to get our stories straight. Our house guest was at a conference and happy enough to get a hotel room downtown for the night so he could stay out late getting rowdy so it worked out fine. We put fresh sheets on the big bed once he was gone and made sure all the supplies were close at hand.
I got to try out performing oral sex with a dental dam since she'd gotten her period suddenly and unexpectedly that afternoon. I used the tips I'd read in various books - lube on the underside for her, stretch it out, go to town! - and it worked really well. I also got fuck her with a strap-on, which has been a fantasy since I bought my (never-used) harness over a dozen years ago (my sweetie and I are working up to the other thing I'm really hoping to use my strap-on for).
It was so crazy-hot. I felt really fucking hot and powerful with my harness and dick, and she was really into it. Looking down into her eyes while I thrust into her was pretty wild, and it's making me feel pretty tingly to recall. She seemed to think that I was pretty good at it and, despite the incredibly sore, tiny, also never-used-like-this thrusting muscles in my groin, I'd love to try it again. I was really hoping that my husband would be able to fuck me at the same time but we couldn't make angles work. Still, all kinds of success.
I really liked watching them fuck as well. I really didn't know when we started this crazy thing if I was going to be as cool with seeing my husband with another woman as I thought I'd be, and it turns out I am. It's really hot. I ended up fucking myself with a toy as I watched them together and it may have been as hot as anything else we did that night.
She and I worked him over pretty well as well. One of his fantasies was two women blowing him at once and we made that happen quite a lot. He was on a different plane by the time we finally made him come and I felt really great about the whole evening.
We finished off sipping wine and eating two-bite brownies, discussing bed sizes and coming to the decision that California Kings are for exceptionally tall people, or people in 24-7 power exchanges who let their slave Rufus sleep across the foot of the bed, but only if he's good (otherwise he has to sleep on his mat on the floor), before I slipped off to our bed, leaving the two of them to cuddle for a while before he joined me to sleep.
I can't wait to find out who we're going to get to join us for MY birthday...